Durable Medical Equipment (DME)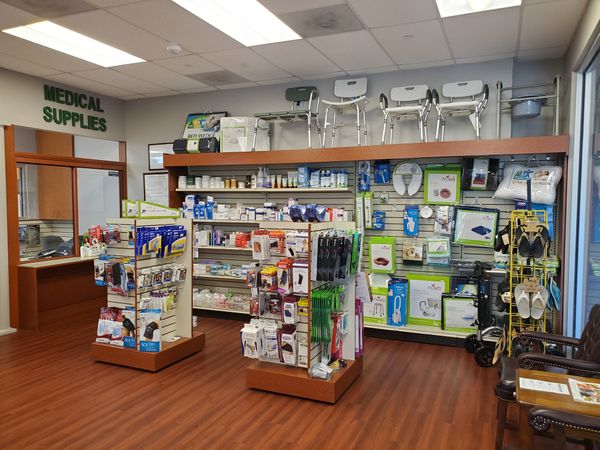 At Professional Building Pharmacy, you'll find a wide selection of quality durable medical equipment and medical supplies to meet your unique medical needs. With so much available under one roof, we've been your one-stop equipment shop since 1974. From Jobst compression legwear to ostomy supplies, you'll find it all at competitive prices.
Help with mobility
Wheelchairs
Rollators
Transport chairs
Walkers
Leg scooters
Canes
Crutches
Nebulizers
Bath safety products
Pain relief, and more
Bedside commodes
Shower chairs
TENS units
Catheter supplies
Orthopedic braces
Ostomy supplies
Urinals
Cushions
Daily living aids
We take your well-being seriously
Professional Building Pharmacy provides the Clear Lake area with outstanding medical equipment and supplies. We take your health and comfort very seriously, and we look forward to providing you the excellent customer service that's been our hallmark for more than 40 years.
If you are in need of any medical equipment or supplies or just have a question, ask a staff member today. Our staff will make it as easy as possible to get the equipment you need.