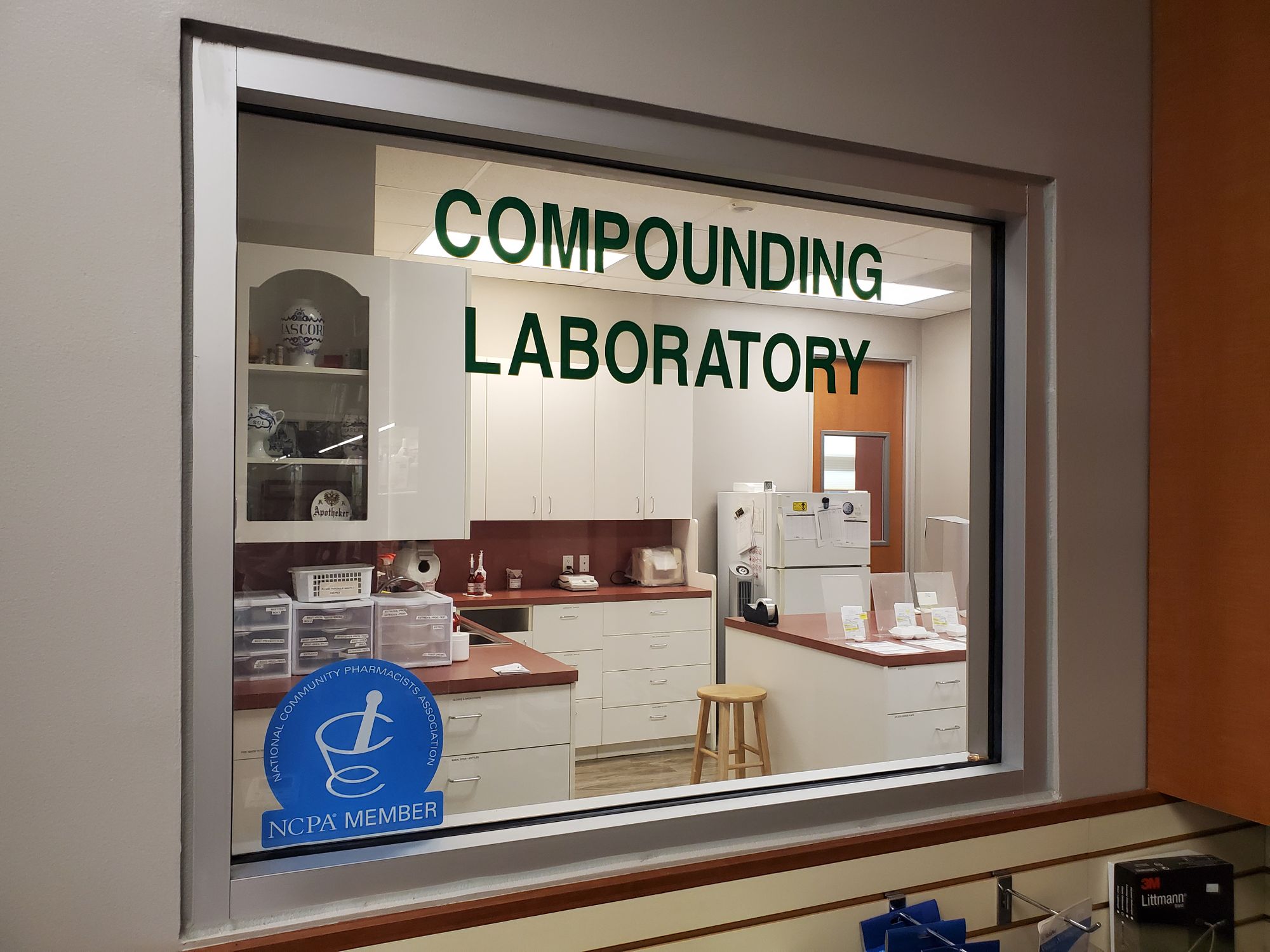 What is compounding?
Compounding is a time-honored process combining art and science to create a new pharmaceutical product specifically designed to meet your unique medicinal needs. This process allows our licensed pharmacists to control the strength of your medication, remove any unwanted ingredients from a drug, or add flavor to a dosage.
Trusted, customized service
As compounding specialists, the team at Professional Building Pharmacy has the experience and expertise to give you a fully customized pharmaceutical product. For more than 40 years, we've been locally owned, locally operated, and locally loved by those who can't take a commercially available drug.
Fully licensed and certified
As a member of both the Professional Compounding Centers of America (PCCA) and the International Academy of Compounding Pharmacists (IACP), you can rest easy knowing we have the skills to provide you with high-quality compounding services.
Use compounding to create the perfect pharmaceutical preparation:
• Bio-identical hormone replacement
• Adrenal fatigue
• Pain Creams
• Alternative dosage forms
• Transdermal creams / gel
• Vaginal suppositories / creams
• Rectal suppositories
• Magic mouthwashes
• Gastrointestinal cocktails
• Sublingual lozenges
• Flavored liquids and suspensions
• Nasal sprays
• Veterinary compounding
• Dermatological compounds
Compounding allows us to create custom medications specifically for you. Examples include dye-free, preservative-free, alcohol-free, and/or sugar-free forms of medications. To learn more about our ability to customize your meds, contact us today at 281-332-2496.
Get the exact dosage with custom pharmaceutical products from trusted experts.